Compare with other sellers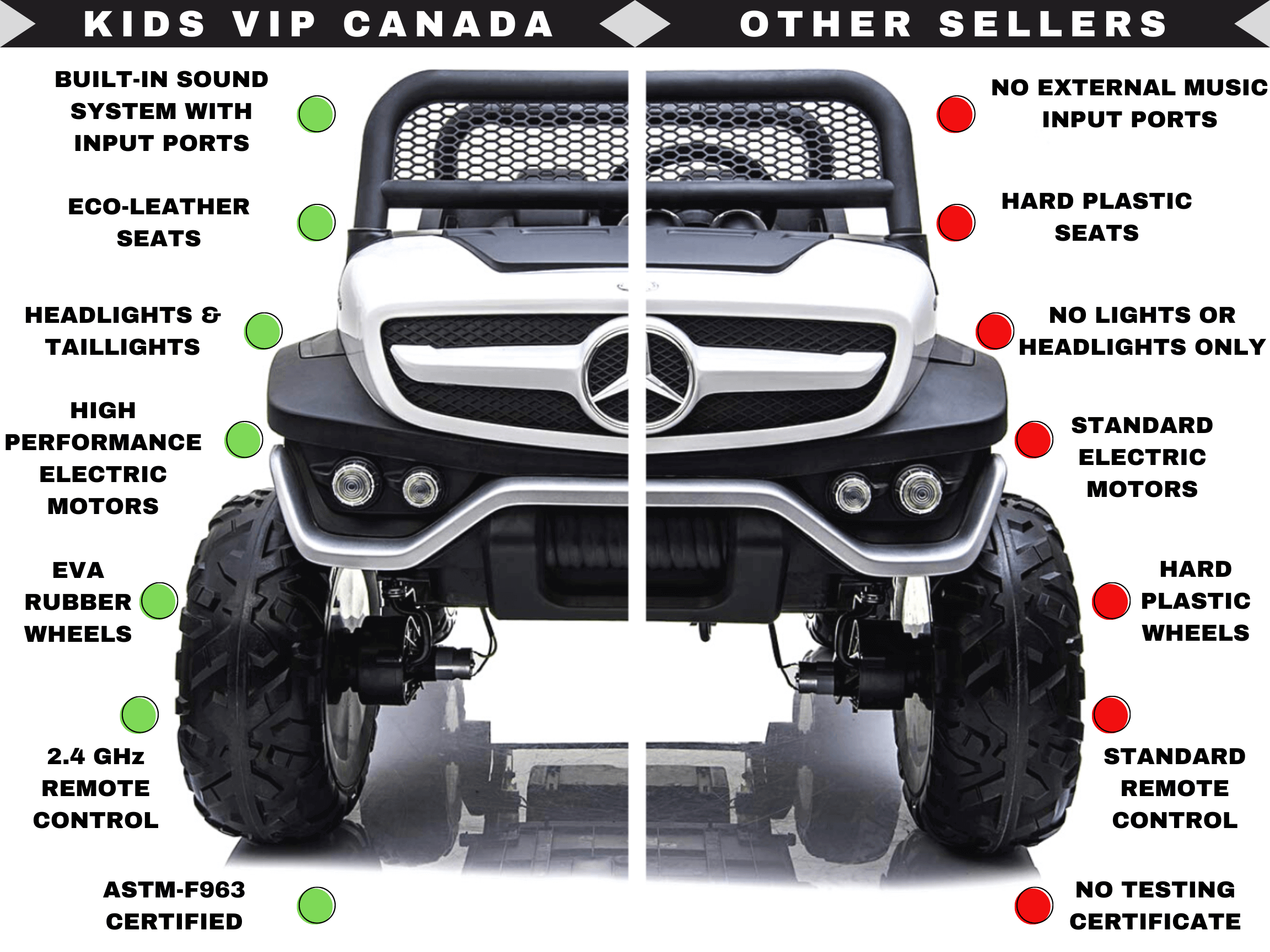 Description
Please note that this item is not refundable, not exchangeable and would be considered as a Final Sale.
Please make sure that this item corresponds to your ride on car. For more assistance, you can contact us before placing your order at: 844 543 7847 or at: info@kidsvip.ca
Introducing the 24V Sport Utility ATV – Steering Handlebar, the ultimate companion for adventure seekers and outdoor enthusiasts. This cutting-edge handlebar is designed to elevate your ATV experience to new heights, providing unrivaled control, comfort, and excitement.
With its sleek and ergonomic design, the 24V Sport Utility ATV – Steering Handlebar offers a seamless grip that fits perfectly in your hands, ensuring maximum maneuverability and precision. Crafted from high-quality materials, this handlebar guarantees durability and longevity, allowing you to conquer any terrain with confidence.
Equipped with advanced steering technology, this handlebar enables effortless navigation through rugged trails, muddy paths, and challenging terrains. Its responsive and smooth steering mechanism ensures quick and accurate turns, providing you with an exhilarating ride every time.
But the benefits don't stop there. The 24V Sport Utility ATV – Steering Handlebar also boasts an array of features that enhance your overall ATV experience. The integrated control panel puts all the essential functions at your fingertips, allowing you to effortlessly adjust speed, monitor battery life, and activate safety features.
Furthermore, this handlebar is designed with your comfort in mind. The adjustable height feature ensures a customized fit for riders of all sizes, reducing fatigue and promoting longer, more enjoyable rides. The padded grips provide a comfortable and secure hold, even during extended adventures.
The value this handlebar brings to the customer is unparalleled. By investing in the 24V Sport Utility ATV – Steering Handlebar, you are investing in a superior ATV experience. Whether you're a thrill-seeker craving adrenaline-pumping adventures or a nature lover seeking to explore the great outdoors, this handlebar will take your ATV rides to the next level.
In summary, the 24V Sport Utility ATV – Steering Handlebar is the epitome of innovation and performance. Its exceptional design, advanced features, and unbeatable comfort make it a must-have accessory for any ATV enthusiast. So, gear up, grab hold of this remarkable handlebar, and embark on unforgettable off-road journeys like never before.