Now is a great time to buy your kid an electric toy car that you're confident they will like. There's no better place in all of British Columbia to get a high-end electric ride for your baby than from Kids VIP. Is your kid a motorhead? Are they always attempting to drive your car? Get them a world-class electric car for kids they deserve from our web store. Browse our vast collection of electric ride on for kids, and we assure you that you'll find a toy car that matches your kid's interests.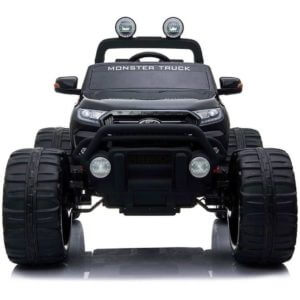 We offer a variety of electric toy cars for kids of all ages that guarantee a luxurious and safe ride on any terrain. All our ride-on vehicles for kids are fitted with quality parts, increasing their efficiency and durability. We have local kids car specialists who service and run diagnostics on every car before it's processed for delivery to our little customers in British Columbia. This ensures that your car will run for long without breaking down midway fun. All our electric cars for kids are covered by a warranty of not less than 6  months.
Our kids cars come from the world's top car makers and brands. Enjoy exclusive features and upgrades that you won't find in other cars for kids, all to ensure that your toddler gets a quality ride on car every day. Grab your baby a kids car in British Columbia for as low as $500! What are you waiting for? Call our customer care team now to help you select a kids car tailored to your kid's needs for speed or adventure.
Types of electric kids for cars we offer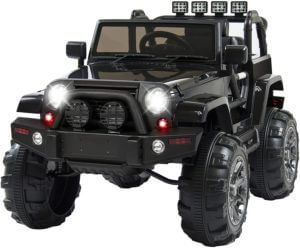 We offer a wide variety of the best ride on cars and kids cars. They include UTV's, SUVs, cars, and trucks. Whether you need a 2-seater car for your twins or a 1 seat car for your baby, you'll get anything you need on our shop and website. We offer the best quality car for kids from over 200 brands, including Audi, Lamborghini, Mercedes Benz, BMW, Bentley, Toyota, Ford, Jaguar, McLaren, Chevrolet, Range Rover, Bugatti, Maserati, Lexus, Land Rover, Jaguar, Ferrari, and many more. We're the largest kids car store in British Columbia, offering the best prices for top quality. Don't let your kid drive a substandard car while you drive a classic vehicle. Let your kid match your high standard and get him an international-standard car for kid.
Luxury electric cars for kids of all Ages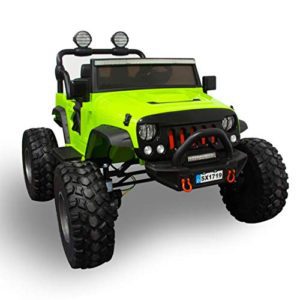 Whether your kid is an 8-year-old or just 12 months old, we have a car that matches their age and needs. We have different cars that match the needs of kids of different ages. It's always essential to do age consideration when selecting a toy car for your child. Different factors like car control, speed, maximum weight, and size determine which car is suitable for which age. For instance, if you have a child older than 6 years, you need a battery-powered car that can hold maximum weight, is spacious, and ride at maximum speed. On the other hand, kids under 3 years need a car with remote control to give their parents control of the car steering and brakes. All these modifications are tailored to your child's needs and especially their safety. Shop for more ride on cars.
Features and Materials of ride-on cars in British Columbia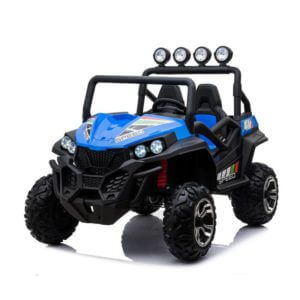 Our electric cars for kids exhibit premium features that allow your kid to enjoy a safe, luxurious ride on all terrains. Some of the outstanding features of our toy cars for kids include:
Battery-powered ride (Enable your kid to have fun for long hours without being charged)

Have multiple speed settings

Have remote controls

Have media systems

Made of heavy-duty plastic or metal to increase durability

Opening doors

Leather seats